Should You Outsource Your Fleet Management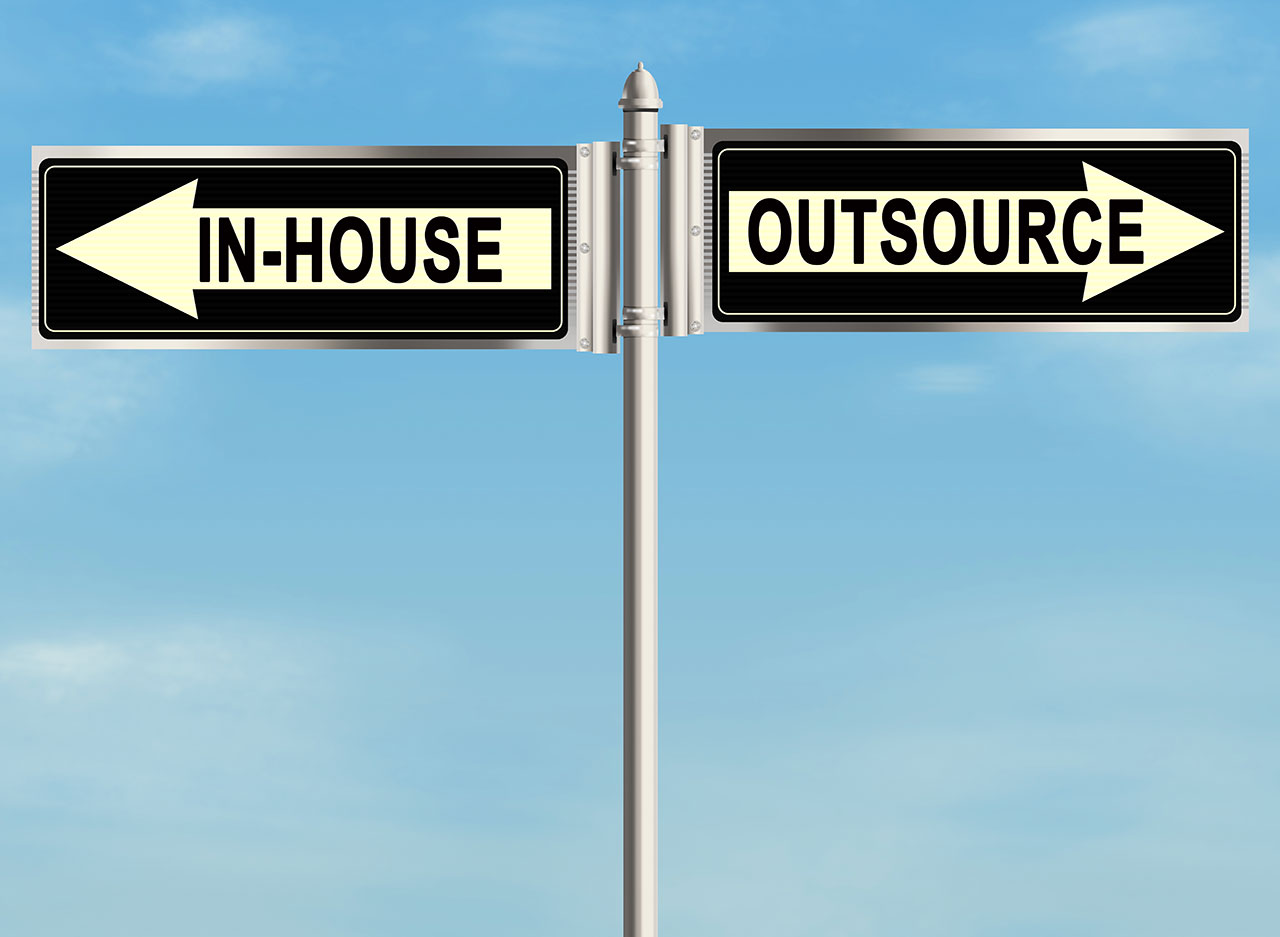 For many small to mid-sized fleets, the burden of day-to-day operations looms large. Budgets are tight, your leadership team is likely wearing many hats and the fleet management expense can seem overwhelming.
At this stage, it's not uncommon that you have investigated the possibility of outsourcing your fleet management entirely. In fact, small business fleets are generally a good fit for outsourced fleet management solutions. According to Expert Market, the outsourced fleet management market is made up of at least 20 percent small-business fleets.
In this post, we wanted to take a few minutes to help you navigate this new world of third-party fleet management.
First things first, what is third-party fleet management?
Depending on who you ask, third-party fleet management is among the fleet industry's next big things. In many ways, a third-party fleet management provider is exactly what it sounds like—a managed service that oversees the day-to-day operations of your fleet. This may include implementing and managing a planned maintenance program, monitoring and optimizing driver behaviors and using a provider's in-house fleet management software to manage work orders and inventory.
The bottom line is that when you contract an outside fleet management provider, you are offloading a huge chunk of your practical, day-to-day operations to an offsite organization.
Should you outsource fleet management operations?
This is a loaded question that depends on a wide range of factors. According to Ameco, a mobile equipment tool solution company for the construction and industrial markets, if there is not at least 1,500 hours of work time per year for a mechanic, then it is probably not worth it to keep that person on the payroll. In short, for smaller fleets with limited budgets, third-party fleet management is generally considered a good investment.
Some of the larger benefits of outsourcing include:
Cost savings – It's no secret that managing a fleet is expensive. Outsourcing fleet operations can significantly reduce costs associated with the man hours required to carry out many inventory management, maintenance and HR tasks. In many cases third-party fleet management providers also provide fleet vehicle leasing, so your fleet's cost of ownership is completely offloaded to the service provider.
Improved fleet performance – For smaller fleets, administrative personnel tend to wear multiple hats. While this is a necessary evil for many, it can take the focus off of mission-critical business tasks that are essential for growth in a fleet's early stages. By contracting a third-party fleet management company, you are able to offload the time, expertise and resource-intensive tasks so you can focus directly on growing your business.
Mitigated risk – Regulatory compliance is tricky to navigate. Some non-compliance violations can result in millions of dollars in fines and legal fees. For a smaller fleet, a single compliance misstep can put you out of business. When outsourcing your fleet management operations, you are paying for the compliance expertise of seasoned fleet managers who will make sure your fleet is entirely above board.
Potential downsides to outsourcing your fleet operations:
Minimized accountability – No matter how involved a third-party fleet management provider may be, you are still liable for anything that goes wrong. In other words, you're offloading the workload, not the responsibility. For instance, if your fleet management provider implements a fleet safety program that is in violation of regulatory compliance laws, you are stuck with the bill—not your provider.
Communication bottlenecks – When you have an in-house fleet manager, your drivers, mechanics and administrative staff all have one direct line of communication. This helps streamline correspondence, especially when resolving issues. With a managed service, a direct line is rarely the case. Your team will have to communicate through you or via the provider's gatekeepers. The result may be that serious fleet management concerns get lost in translation or are not addressed at all. Modern software
Whether you decide to allocate your fleet management budget to an in-house position or an off-site company, understanding how your fleet is performing is essential. At the end of the day, whether you're running a small or large shop, there's no substitute for a powerful fleet management solution.