Two weeks left to prepare for CVSA's Roadcheck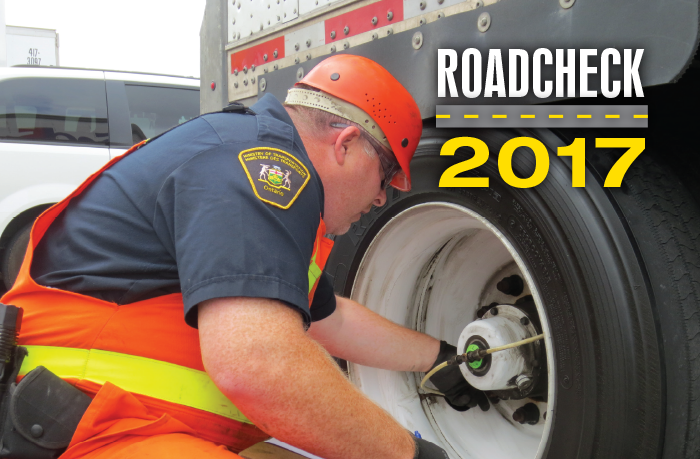 The Commercial Vehicle Safety Alliance's annual International Roadcheck inspection spree will be held in two weeks, June 6-8, across North America.
CVSA plans the 72-hour event each summer to "conduct compliance, enforcement and educational initiatives."
Inspectors will primarily be conducting CVSA Level I inspections, the most thorough inspection, throughout the three-day event. While cargo securement is a typical part of a Level I inspection, enforcement officials will be taking a closer look during Roadcheck.
CVSA offers some tips for drivers to avoid cargo securement violations. Violations include failure to prevent shifting/loss of cargo, failure to secure truck equipment, damaged tie-downs, insufficient tie-downs and loose tie-downs. CVSA says to make sure the load and all equipment is properly secured, and to inspect tie-downs to check for wear and damage.
To help drivers and carriers prepare for the event, Kinedyne will host a free cargo securement regulations webinar next Tuesday, May 30, from 2-3 p.m. Eastern.
Brake system and brake adjustment violations are typically the highest out-of-service violations found during Roadcheck each year, CVSA says.
According to the group, an average of 15 trucks and buses are inspected every minute across North America during the 72-hour event. During 2016's inspection spree, inspectors placed 21.5 percent of trucks inspected out of service, along with 3.4 percent of drivers, or 9,080 trucks and 1,436 drivers.