Four Surprising Things You Didn't Know About the DOT'S FMCSA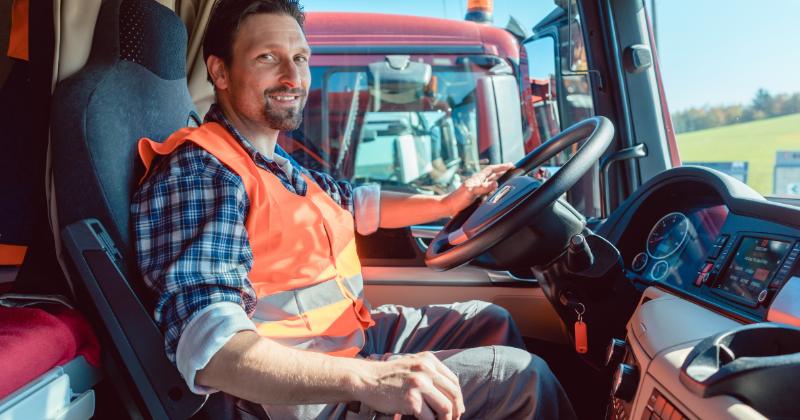 The U.S. Department of Transportation oversees several operating administrations, one of these being the Federal Motor Carrier Safety Administration, or the FMCSA, for short. The primary objective of the FMCSA is to ensure the safety of commercial motor vehicles and their drivers. This is achieved through the establishment of various regulations, such as requirements on vehicle maintenance, transporting hazardous materials, and criteria for alcohol and drug testing. But these basic functions also extend to a few surprising aspects you may not have known about the FMCSA. Here are four of them.
There's a Program to Transition Veterans into the Trucking Industry
If the CDL driving test sounds daunting, you can skip it altogether if you're a veteran who knows their way around heavy military vehicles. Specifically, you'll need the following to acquire a CDL:
Military personnel employment (either past or current) within the sector of driving military motor vehicles
At least two years of military driving experience
Complete a standard CDL application
The HOS Reduces Fatigue-Related Accidents
Staying awake at the wheel is one of the most crucial aspects of being a truck driver. To that, the FMCSA's Hours of Service (HOS) regulations limit a commercial drivers' time behind the wheel and are divided into two categories: property-carrying drivers and passenger-carrying drivers.
Property-Carrying Drivers
This refers to drivers who are transporting goods or products. Some of the rules these drivers must adhere to include:
30-Minute Driving Break: After eight hours straight of driving, a 30-minute break must be taken
11-Hour Driving Limit: A driver may drive up to 11 hours, but only after not driving or being on-duty for 10 hours straight.
Passenger-Carrying Drivers
As the name implies, these types of truck drivers transport passengers. Regulation examples include:
10-hour driving limit: A driver can drive for 10 hours following a period of eight hours of rest or being off-duty.
Adverse driving conditions: Two hours can be added to the above driving limit during periods of adverse driving conditions, such as fog, sleet, or icy highways.
The FMCSA is a Relatively New Agency
Before its creation on January 1, 2000, the agency's functions were handled by the Federal Highway Administration (FHWA). The FMCSA was created to focus better on the safety and regulation of commercial motor carriers, which had become a concern in the United States during the late 1990s. To address this, Congress approved the Motor Carrier Safety Improvement Act of 1999, establishing the FMCSA as a separate agency within the Department of Transportation (DOT).
The FMCSA Regulates More Than Just Trucking
While the FMCSA is best known for regulating the trucking industry, the agency's responsibilities extend to other modes of transportation as well. For example, the FMCSA regulates the safety of buses, including charter buses and school buses. The agency also has jurisdiction over certain aspects of the rail industry, including the safety of railroad crossings and the transportation of hazardous materials by rail.
Recalling FMCSA regulations is one matter; implementing them is an entirely different story. Fortunately, there's the CSM's paperless Driver Qualification File management program, which handles your DOT medical cards, MVRs, an annual list of violations, drug screens, and a whole lot more. Schedule a quick demo so we can help you organize all of your driver qualification materials.